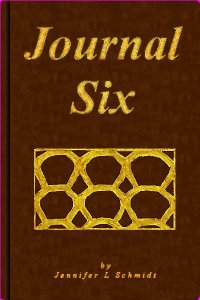 Journal Six
Computer Aided Design Software for PASSAP E6000 Knitting Machine
Unleash your full creative potential today with Journal Six. Spend your design time productively. Stay organized. Relax and enjoy your knitting machine. It all becomes effortless when you use Journal Six.
Features
Designed specifically for the PASSAP E6000
Simple, intuitive interface built for modern computers

As comfortable and easy to use as writing in your personal journal
Ample space for photos and notes to annotate your work

Sophisticated image processing allows you to create high quality stitch patterns in minutes

Special effects like hatching and stippling create beautiful stitch patterns
Custom color separations unlock all the possibilities for your stitch patterns

Sketchbook component allows you to embellish your stitch patterns or create "from scratch" stitch patterns with powerful drawing tools including curved and slanted text
Takes full advantage of the download capabilities of your knitting machine for stitch patterns and card reader techniques
Or, print cards for the card reader if you prefer
Draw downloadable charts for custom knitting instructions at the console, similar to the old Form 6 software
Easy to search database for projects, stitch patterns, knit techniques, and form programmes
Support for SilverKnit
About me: I am a part-time knitter and full-time software developer. Machine knitting has been a very satisfying outlet for my creativity and desire to make things. Being both a software developer and knitter gives me unique insights to both endeavours. I love my E6000, but sometimes my interactions have been frustrating. I wrote Journal Six specifically to make the design and knitting experience more enjoyable and productive. Once you try it, you will agree: Journal Six brings out the best in you and your knitting machine.
Journal Six requires Windows XP, service pack 2 or better. Runs under Vista and Windows 7 including both 32 and 64-bit versions!
Questions? Send an e-mail to support@passappal.com