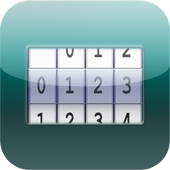 Now Available!
New for iPhone/iPad/iPod Touch, Magic Count is an easy to use, yet powerful, row counter with pop-up reminders for knitters and crocheters.
Have you ever been baffled by pattern instructions that tell you to increase or decrease evenly over a number of rows? It's no problem with Magic Count. Just enter a shaping reminder and Magic Count calculates the exact placement of your increases and decreases.
It also calculates placement of buttonholes, cables, and other motifs.
The easy to follow reminders feature a highlighter to mark each portion of the instructions as you work them. You will never lose your place again.
Create as many counters as you want to track multiple projects.
It's free!!!